Big Mama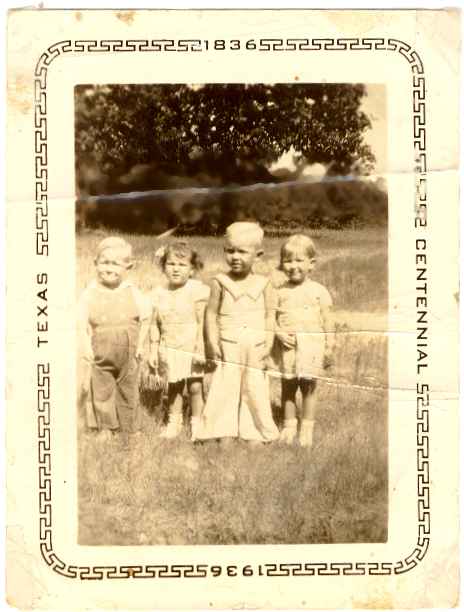 Left to right: Edward (Buster) Macky (Aunt Eudelle and Uncle Earley Macky's son), Billie Stone (Aunt Annie and Uncle Bill Stone's daughter), Earl Johnson (Wes Tom and Nell Johnson's son), and Wanda Wheat (Aunt Moze and Uncle Wheat's daughter). We were Big Mama and Pa's first four grandchildren, and they called us, "The Big Four."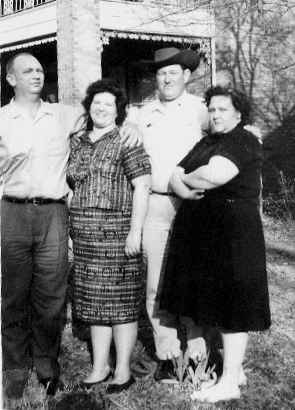 Earl, Billie, Edward (Buster) & Wanda.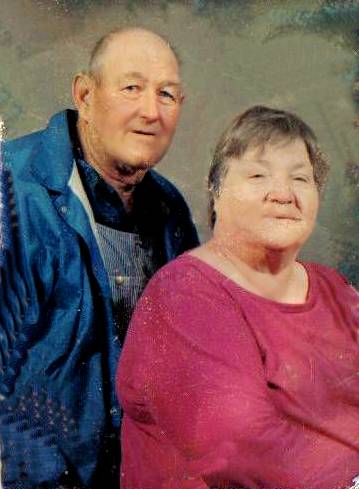 Doyle Edward 'Buster' & Viola
Johathn, Buster's great grandson.
Dean Macky's grandson.
Robbie's son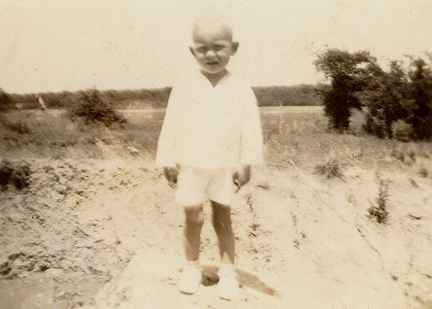 Earl Johnson, Big Mama & Pa Stone's first grandchild. This picture was taken on the dirt road not far from their log house.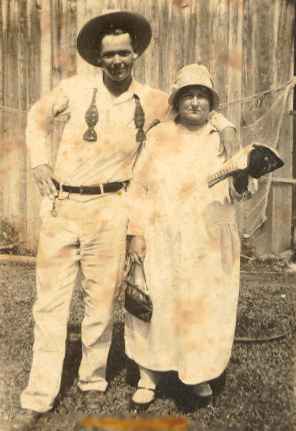 William Trent (Uncle Bill), and his mother Nellie (Big Mama). Big Mama has her Bible in her hand; so typical. I remember hearing her pray in her home, her log house, that was about 1/4 mile down the road from our log house. Uncle Bill also had a lot of faith; he wrote gospel poems and songs. He sang and played the guitar and the harmonica. I remember him as being a kind, loving uncle.
William Trent Stone, born December 11, 1909.
Died April 22, 1960.
Annie & Lavelle McNeice. After Uncle Bill died Aunt Annie remarried. The above picture was taken July, 4th., 1997, when Aunt Annie was 83 and Lavelle was 71.
Front Row - Left to Right: Phillip Calvin Gordon Jr., Annie and Lavelle.
Back Row - Left to Right: Donald Ray Gordon, Paul Trent Gordon, Billy Jonathan Gordon. Philip, Donald, Paul and Billy are Annie's grandsons, - her daughter Billie's sons.
Go to: Cemeteries, Tombstones & Obituaries